Shopping Cart
Your Cart is Empty
Thank you for your business!
You should be receiving an order confirmation from Paypal shortly.
Exit Shopping Cart
Our primary goal is to train some people (i.e. heroes) in workplaces and communities with suicide intervention skills.
We use our 2-day ASIST workshop to train individuals to be ready, willing and able to intervene. The cost of the workshop will vary for different individuals and groups. Please go to our Registration page to contact us and/or discuss.
Eliminate Self-Harm: Protect Others
The first step in any emergency response situation is to activate first aid procedures. The goal of ASIST is to preserve life and remove the threat of suicide. A certain number of ASIST first responders must be trained to ensure a suicide safe community. We believe that at least 10% of the people in a community must be trained to achieve this level of safety.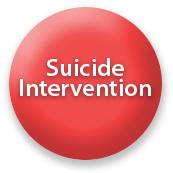 ASIST 11.1 (Applied Suicide Intervention Skills Training)
2 days (14 hours)
Formal and informal helpers in communities are trained to be ready, willing, and able to intervene for persons-at-risk of suicide. Trainees examine their attitudes about suicide, learn how to recognize those at risk, work with a safety framework, and, develop life saving intervention skills. Meaningful and open discussions allow trainees to bond and develop a cooperative network with each other. All types of people can benefit by participating in this life changing workshop. Over 1,000,000 people have received this training worldwide. More than 94% of them recommend ASIST to others. The certificate is recognized by learning centres, employers and emergency response units.
Awareness & Advocacy
suicideTALK (90-minute session)
Dealing openly with the stigma around suicide. Imagine a suicide-safer community.
"Welcome to suicideTALK, a community oriented program exploring issues in suicide prevention. Deaths and injuries due to suicide can be reduced. Ways to reduce them are known but have never been implemented on a sufficient scale to demonstrate effectiveness. The allocation of funds for suicide prevention and research is a relatively recent occurrence (WHO, 2002). The amount of funding lags far behind that for other preventable injuries and deaths (SPAN, 2001; Barry, 2008). Communities are unaware that suicide is a serious community health problem. suicideTALK is designed to help our communities become more aware that there are many activities that can be done to prevent suicide."
PREvention and POSTvention Education
Our secondary goal is to equip people (i.e. role models) with tools that enable them to experience a better quality of life.
We offer the following high quality content as par of a guest speaker series, seminars, workshop or support group sharing. All Introductory Levels are FREE. Complete and Comprehensive Levels vary in price based on group size and time commitment. Group budget restrictions will be considered on a case by case basis. Please use the form on the bottom of this web page for questions -- or, contact us directly (phone Demetre - 771-8846).
Learn Self-Care: Live Better
All activities that you can identify as important to your well-being are part of self-care. Everyone needs to commit to such activities on a regular basis -- daily doses improve the quality of your life dramatically. Poor nutrition, dehydration, insufficient sleep, lack of exercise, substance abuse and negative relationship patterns all contribute to you becoming a person-at-risk. There is no "one-size-fits-all" self-care plan, but there are some general principles that will help you manage effectively. These first two topics help you develop your initial plan; emphasizing self-care practices and "relationship-fitness".
Take care of your physical health

Manage your stress and reduce it where possible

Honour your emotional and spiritual needs

Nurture your relationships

Find the balance in your personal and work life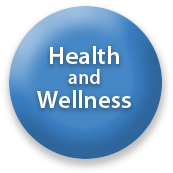 How To Establish Good Self-Care Habits
Learn how to sustain healthy habits and routines.

Activate self-care activities that reduce anxiety and stress.

Develop a do-able self-care plan and get yourself going.
Choose one of 3 Levels:
Introductory - Speaker Series (1.5 hour)
Complete - Seminar (2.5 hours)
Comprehensive - Workshop (3.5 hours)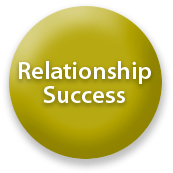 How to Form & Maintain Good Relationships
Practice habits that help you interact more positively.

Use them to start building healthier relationships that last.

Commit to daily "relationship fitness" and it's benefits.
Choose one of 3 Levels:
Introductory - Speaker Series (2 hours)
Complete - Seminars (Five 1 hour sessions)
Comprehensive - Workshops (Five 1 hour sessions & mentoring)
Improve Self-Management: Work Smarter
In today's go-go-go, work-as-much-as-you-can, work-as-hard-as-you-can world people are being stretched to their limits. Thanks to technology and smartphones, we're accessible for work 24 hours of the day. We even feel others will look down on us or think we're selfish if we take time off or don't respond to email, texts and phone calls quickly enough. This often leads to us feeling exhausted, worn out and easily frustrated. This evolves into anxiety issues, burn-out and depression. Being "on" all the time and feeling like you must perform is a contributory to becoming a person-at-risk. In these next two seminars we optimize your capacity to handle responsibilities in your home and work life with complete calm and efficiency. This allows you to free up more time to do the things you enjoy with the people you love.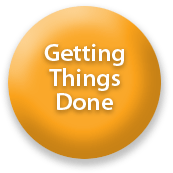 How To Manage All Your Stuff
Manage all your stuff with ease using one simple system.

Free your mind of "open-loops think" and be productive.

Incorporate your tech devices for more work-life balance.
Choose one of 3 Levels:
Introductory - Speaker Series (1.5 hours)
Complete - Seminar (2.5 hours)
Comprehensive - Workshop (3.5 hours)
How To Organize All Your Environments
Use 5 universal steps to effectively "de-clutter" any space.

Eliminate 9 forms of waste from any process or system.

Sustain tranquil, orderly, productive environments.
Choose one of 3 Levels:
Introductory - Speaker Series (2 hours)
Complete - Seminar (Two 1.5 hour sessions)
Comprehensive - Workshop (Three 1.5 hour sessions)
Increase Self-Reliance: Be Stronger
To be self-reliant one must have confidence. He or she must be able to exercise their own power or judgment to live a good life. Acting out of fear, worry and anxiety are contributories to becoming a person at risk. In these final three seminars we focus on the traits one must develop in themselves in order to be self-reliant.
Confident - A person who is self-reliant is confident in his or her own inner resources; including their judgment and ability to solve problems.
Self-Sufficient - A person who is self-reliant is also self-sufficient. This means he or she will try to accomplish things by themselves without leaning on other people for help unless necessary.
Independent - A person who is self-reliant is very independent in his or her actions and thoughts. They will listen to all opinions and absorb all the information they can before making up their mind
Fearless - A self-reliant person is not afraid to take risks and tends to solve problems rather than simply worry about them.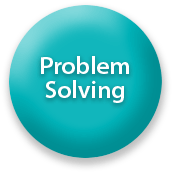 How to Get to the Root Cause of a Problem and Solve It
Probe for the root cause to a problem using the 5-Why Analysis approach.

Generate great solutions to a problem using a simple rapid ideation technique.

Choose the best solutions to a problem and act on them without worry or fear.
Choose one of 3 Levels:
Introductory - Speaker Series (1 hour) - Choice of 5-Why Analysis, OR, Rapid Ideation
Complete - Seminar (2 hours)
Comprehensive - Workshop (3.5 hours)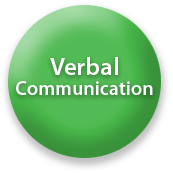 How to Listen and Talk to Others Effectively
Actively listen to the speaker in a discussion without having internal conversations.

Add value to the speaker by PULLING information instead of PUSHING.

Establish and maintain 100% Respect, Honesty and Trust in all your discussions.
Choose one of 3 Levels:
Introductory - Speaker Series (1.5 hours)
Complete - Seminar (2.5 hours)
Comprehensive - Workshop (3.5 hours & mentoring)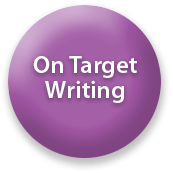 How to Write It Right the First Time (3 hours)
Investigate the needs of your reader(s) accurately using the CSI approach.

Write clearly and efficiently while delivering the right information with a respectful tone.

Respond to grievances in writing using sound judgement and good form.
Introductory - Speaker Series (1.5 hours)
Complete - Seminar (3.5 hours)
Comprehensive - Workshop (Three 3.5 hour sessions)
Downloadable PDF documents detailing our PREvention and POSTvention topics will be added at a later date.
For more information on our speaker series, seminars and workshops contact us directly.
Call Demetre at (204) 771-8846.
/